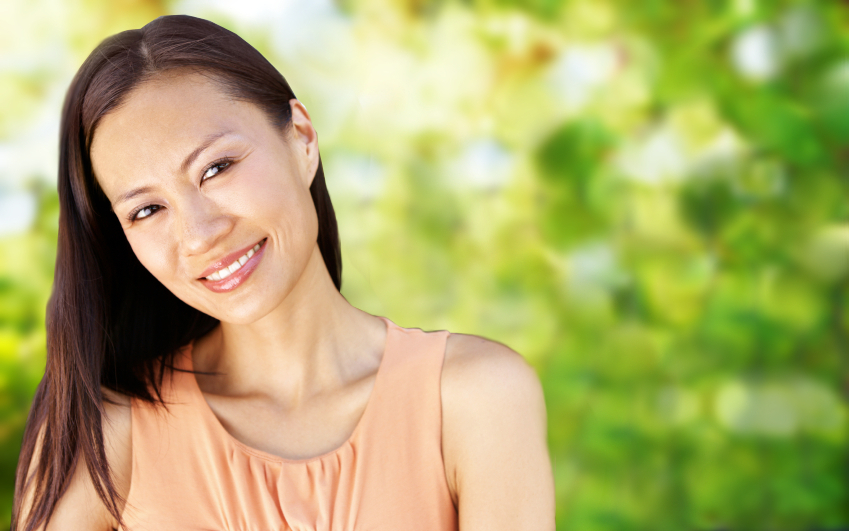 Cosmetic dentistry covers a wide variety of dental procedures and services. It's not just about looks, either. Most services that are considered cosmetic dentistry are excellent tools to preserve and maintain a healthy, beautiful smile. This new and dynamic field in dentistry covers new state-of-the-art techniques for repairing damaged teeth with materials like composite fillings and porcelain veneers. Cosmetic dentistry can also enhance your smile and all your first impressions even if you don't have any major oral health issues. Cosmetic dentistry covers everything from dental implants to teeth whitening, and can address an area as specific as a single tooth, or give your whole smile a dazzling new make-over.
Accidents can result in a chipped or broken tooth. Some people notice discolorations or small spots of decay or unevenness in their smile. In these cases the appearance and integrity of the teeth can be easily and economically restored. Composite bonding uses a composite resin permanently adhered to the surface of the tooth, creating a smooth, uniform surface. The composite is sculpted into shape and hardens under a high-intensity light. The finished tooth will blend in with neighboring teeth naturally and protect any cracks or imperfections from decay.
Missing teeth or extensive tooth decay can leave large gaps in a mouth. These gaps destabilize the teeth around them, leaving teeth and their roots to shift and misalign. Missing teeth can cause uncomfortable chewing, uneven wear on remaining teeth, slurred speech, and strained jaw issues. When teeth are initially lost, the jaw bone itself is exposed to bacteria that can cause a significant amount of pain and, more importantly, can spread infection to other parts of the body, including the heart. In these situations cosmetic dentistry offers dental implants, a solution that goes far beyond cosmetics to provide stability, structure, and protect against long-term pain and infection. Dental implants are artificial tooth-and-root replacements. They are designed to compensate for any type of tooth loss, from a single tooth to several teeth together. Dental implants are custom-built to match existing teeth and unlike dentures implants are permanent.
Old fillings are usually made of gold or a silver-mercury amalgam that stand out from the natural teeth around them. Depending on where the fillings are in the mouth, they can leave a smile with visible dark spots. Today fillings can be made with porcelain or a composite material. Both porcelain and composite fillings are custom matched to the color of your natural teeth and blend seamlessly into your smile. It's difficult to overestimate the benefit of a confident smile in social and professional settings.
Gone are the days of cumbersome wire braces, with their intrinsic challenges to maintaining oral health. Flossing with old-fashioned braces seemed nearly impossible, and even thorough tooth brushing was a difficult task. Today you don't have to choose between straight, well-aligned teeth, and oral hygiene. Invisible, custom-formed correctors gently shift teeth into alignment, helping avoid jaw-joint problems, headaches, and other factors that can cause chronic pain down the line. These correctors can even be removed to brush and floss your teeth. Your smile stays bright and fresh while your invisible aligners adjust your teeth without drawing any extra attention to the process.
Some smaller irregularities in a smile, like uneven gaps between teeth and small cracks or chips, are very effectively treated with veneers. Dental veneers are porcelain laminates attached to the surface of one or more teeth with an adhesive. Veneers can also provide a uniform, natural fix for someone with extensive tooth discoloration. Veneers can help protect small issues, like a chipped tooth, from becoming bigger problems when the compromised enamel exposes the chipped tooth to decay. They are also a quick way to transform your whole smile all at once.
Teeth Whitening is a very popular cosmetic dentistry procedure. Over time teeth stain and yellow from food, drinks like coffee, tea, and wine, and other factors like smoking. Professional teeth whitening techniques can uncover a brighter, younger smile almost instantly while keeping teeth and gums healthy and strong. The key to professional teeth whitening is careful, tested application methods and specific light waves that activate the whitening agent and reduce sensitivity.
Benefits
Cosmetic dentistry can provide people with the smile they have always wanted, or have lost through accidents, age, or health problems. A beautiful smile is something to take pride in. A healthy, natural smile can motivate people to eat more healthy foods, avoid habits that stain teeth, and pay attention to oral indicators of overall health and wellness.
A confident smile also translates into social comfort and professional poise. A simple smile can brighten dark days, open new doors, and warm the heart.